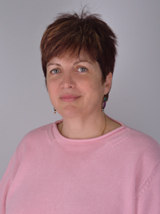 I am happy to welcome you to the official website of the 4rd International Summer School focused on new technologies on Renewable Energy Sources.
The Programme is organized by Eastern Macedonia and Thrace Institute of Technology (EMaTTech), INES Platform "Formation & Evaluation" and HEI - Grand Ecole d' Ingenieur Generaliste, Universitè Catholique de Lille. The Programme is also aided by EMaTTech Erasmus+ Office and is held in EMaTTech facilities.
Join us and get the opportunity to enrich your resume by attending a high quality training course, as well as to have a great time in the beautiful city of Kavala.
Prof. Eleni Apostolidou, PhD
Programme Director
Laboratory of Alternative Energy Sources